AEGIS Bearing Protection
TM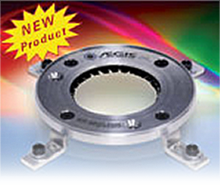 Shaft Grounding Ring
The use of variable-speed drives with AC motors induces electrical currents on the motor shaft. Once they exceed the resistance of the bearing lubricant, these currents discharge to ground (typically the motor housing), causing fusion craters in the bearings. Over time, these craters increase in size and number, resulting in frosting, pitting, fluting, and eventually bearing failure. This type of premature bearing failure can cost thousands of dollars in increased maintenance and lost production. Now, M Carbon Sdn. Bhd. can offer a solution.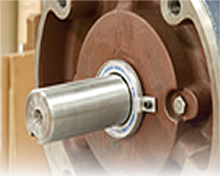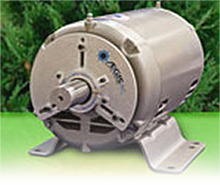 AEGIS™ SGR The World's Most Effective Shaft Ground
The new AEGIS™ SGR Conductive MicroFiber™ shaft grounding brush prevents electrical damage to motor bearings by safely channeling harmful shaft currents to ground. Using proprietary Electron Transport Technology™, the conductive microfibers inside the AEGIS™ SGR provide the path of least resistance for damaging shaft currents, preventing electrical damage to motor bearings and dramatically extending motor life.
Not only is the AEGIS™ SGR the world's most effective grounding brush, it offers the longest lasting protection available.
Maintenance-free
Unaffected by dirt, grease, or other contaminants
Lasts for life of motor
Easily installed in minutes - even in the field
Mounts on either end of motor shaft
Simple screw-on mounting brackets
No machining required